Wurm Unlimited Mod Paintings v 5.0
https://1drv.ms/u/s!AjnBltNOSFjChAjOjPz ... U?e=bXDjdp
This server mod requires serverpacks mod on both server and clients in order to work.
As at v5.0 there are 2 framed items and 10 window 'stained glass' items.
Those 12 items are craftable by players.
There are another 20 items that a GM can create but are not craftable by players.
The framed items
-come with an action in game to change how the image looks.
-frame and border around image can be dyed independently
-wood material used to crate the item affects the look of the frame.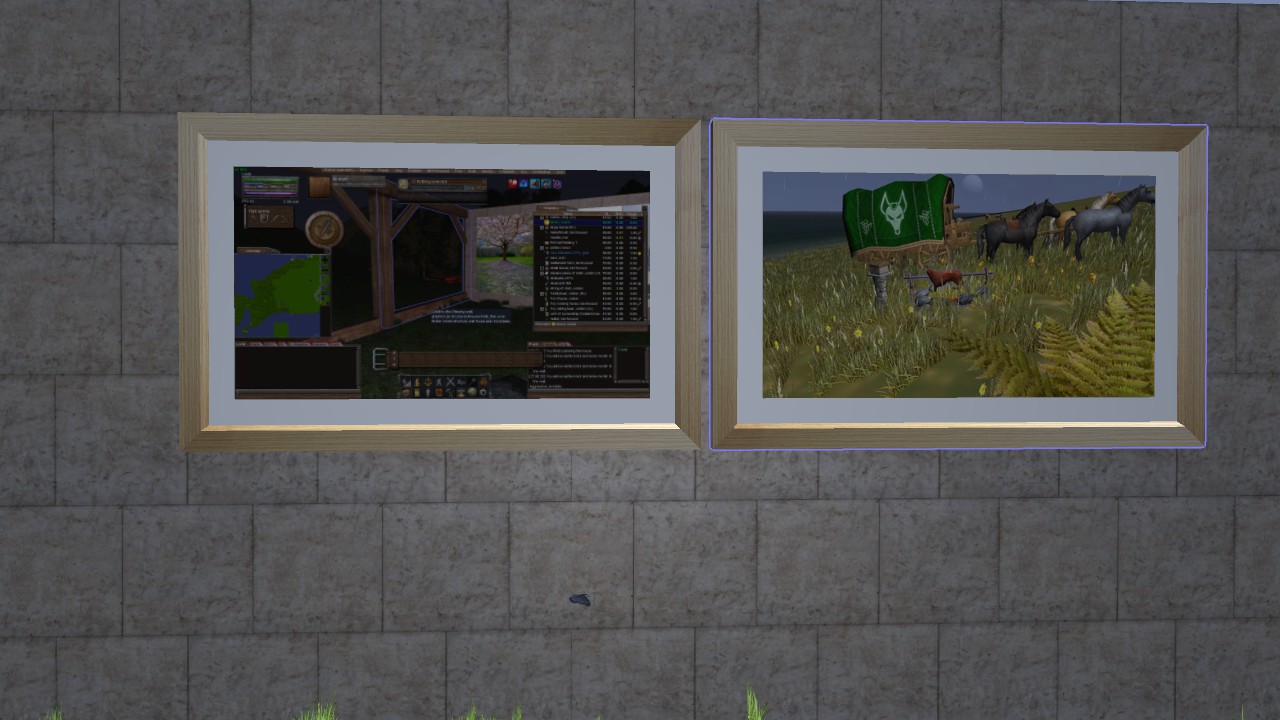 Watch the videos
.
This video is for players and the usage of the mod.
https://youtu.be/b81T2d6KLtw
This video is for server admins and the mod usage.